The title of a new controversial film being produced by the INL News Group and sponsored by

inlnews.com, USAWeeklyNews.com Yahoo Real

Estate.com.au,

YahooRealestate.co.uk, YahooRealEstate.org, EmergeFest.com, Edinburgh Fringe Festival Limited.

www.EdinburghFringeFest.com,

www.

FringShowsHaveTalent.com, www.AustraliaWeekendNews.com,

EdFringe.biz,

EdFringe.info,

www.EdingburghFringeFesival.co.uk,

www.EdfringeFilms.com, www.NYITFest.com, www.NYTToday.com. www.CCNToday.us, www.BBCToday.ws and many others keen to see this story on film for the world to see, showing the world speaking out about the realities what what the world describes in their chants as millions march around the world in protest of the attack on Gaza's ordinary women,men and children who are just trying to live a normal life with their family and friends, by Israel.



Sher Watson,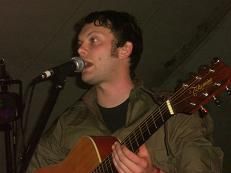 Sher Watson and his band Das Contras

playing live at the 2007 W ickerman Festival and in 2008 at the famous Jazz Bar on Chambers Street, Edinburgh, Scotland. where you can hear talented Jazz, Blues, Swing from all over the world seven nights a week. Sher Watson sang his self penned song Street Princess solo at the 2008 New York International Theater, Film and Artrs Festival in New York know sas the www.NYITFest.com, which is destined to be a big hit on the long and eagerly awaited Das Contras's first album due to be released in April, 2009.
Click here to a live video clip
provided by one of the www.usaweeklynew.com readers,
of Das Contas singing Street Princess at the 2007 Wickerman Festival held in Scotland were they burn the Wickman to try and please the Gods to have a good harvest.
Sher Watson, the lead singer of the Scottish Jazz-Rock- Fusion Band, Das Contras is at this moment penning a theme song for the film

NO Where To Hide........No Where to Run........

Das Contras have their first album Due to be released in April, 2009, after spending all of 2008 in and out of the recording studios recording and mixing their new album.


Das Contras were discovered by the Fringe Shows Have Talent Team at the 2007 Edinburgh Fringe Festival, and have featured live clips of Das Contras performing at the 2007 Wickerman Fringe Festival in Scotland and the famous Jazz Bar on Chambers Street in Eninburgh, Scotland, in the Volume One of the collectors DVD Fringe Shows Have Talent shows video sections of the 2006, 2007 and 2008 Edinburgh and Dublin Fringe Festivals, produced by the INL News Limited in association with the EmergeFest.com and Edinburgh Fringe Festival Limited and USA WEEKLY News Limited.
Anyone interested in purchasing copies of Volume One of the collectors series of DVD's called
Fringe Shows Have Talent Collectors DVD Volume One,
please email the




INL News Group


at


admin@inlnews.biz or




inlnews3@gmail.com

or


admin@fringeshowshavetalent.com

There will be a limited issue of each volume of these collectors DVD's,
so anyone interested in being put on the waiting list of a copy please email as soon as you can, to assure yourself a copy of this amazing fun-entertaining footage of some of the best memorable moments of the Edinburgh and Dublin Fringe Festivals dutingh 2006, 2007 and 2008.
Part if the proceeds will be used to help the suffering people of Gaza.
A special Fringe Shows Have Talent concert is due to be held in Blackpool in 2009 to help bring publicity to the Gaza Conflict and to help raise money for help the ordinary women, men and children that are suffering Gaza as a result of the conflict with Israel.
Welcome to
Fringe Shows
Have Talent!!!
The Fringe Shows Have Talent Team Think they do
Fringe Shows Have Talent will be starting a TV series in the near future, so watch for it!
In the meantime, come out and see for yourself that Frige Shows Do Have Talent at your nearest Fringe Festival or keep an eye on the latest Fringe Talent on
www.FringeShowsHaveTalent.com


Now available:
Fringe Shows Have Talent Collectors DVD's showing an exiting and fun selection of fringe performances from the Dublin and Edinburg Fringe Festivals for the years 2006, 2007 and 2008.
The film footage on these Dvd's are not available anywhere else and are truly a collectors item...Only a limited amount of these DVD's will be released
£UK 19.90 per single DVD
£UK 49.90 for 5 DVD's
£UK 79.90 for 10 DVD's
each DVD has over two hours playing time of a range of exciting music, theatre, dance and comedy
Anyone interested in any of the Fringe Shows Have Talent Collectors DVD's please email
The Fringe Shows Have Talent Team at
fringeshowshavetalent@gmail.com
At a peace rally held in Edinburgh, Scotland on Saturday 10th January, 2008, in opposition to the Israel attcks on Gaza, there was so much community spirit from all walks of life and all ages from little kids to old people, just ordinary people trying to have their say.......

all singing

Free Free Palestine ...Occupation is a crime

Occupation is a crime.....Killing children is a crime
Ethnic cleansing is crimeFree Free Palestine




At the strong and powerful Solidarity for peace rally in Edinburgh on Saturday the 10th January, 2009, they had some very powerful and moving speakers at the end rally in the park and thousands braving cold winds and rain to listen to the speakers, which included a doctor who spoke live form a mobile telephone from Gaza describing to the crowd of the urgent humanitarian crisis in Gaza caused for the relentless bombing of Gaza by Israel.



The ordinary citizens from all nationalities, ages and backgrounds from all countries spoke out in a loud unity voice


" Israel Must Stop the killing of innocent women and children"

Anyone that wants to contributed any stories, views, ideas, photos, film clips and just want to be involved with tha making of the film
NO Where To Hide.........No Where to Run........
Please email all ideas, views,stories, photos, video clips etc to
INL News Limited at
inlnews3@gmail.com
The film " NO Where To Hide........No Where to Run........


wants to include views from all sides so that a fair cross sections of all points of view is shown and each individual can make up their own mind about the wrongs and rights of the conflict.. and what is the best way to solve the conflict so that no more innocent women, men and children are killed from either side of the conflict.... so that there will be a long last lasting peace in that region of the world between all races and all religions....the concern is that no matter which point of view you hold as to the wrongs and right of the Israel-Gaza Conflict, if it carries on much longer, it has the potential to create a third world war and help ignite a new round of world wide hatred in the world between various people in different races and religions and as
Annie Lenox




stated to the BBC...
"

that both sides were "wrong" and a total ceasefire was the only sensible solution."

Annie said

"the intervention of President George W Bush, who has described Hamas's rocket attacks as an "act of terror", was not helping the situation."

She said: "The problem is, from my perspective, they are pouring petrol onto the fire.

"They have to sit down. This is a small window of opportunity just before things kick off.

"For every one person killed in Gaza, they are creating 100 suicide bombers. It's not just about Gaza, it's about all of us.

Former model

Bianca Jagger

Bianca Jagger with Mick Jagger in the early days
and singer Annie Lennox have supported the action, and have also called on American president-elect Barack Obama
President George W. Bush meets with President-elect Barack Obama



(Kevin Lamarque/Reuters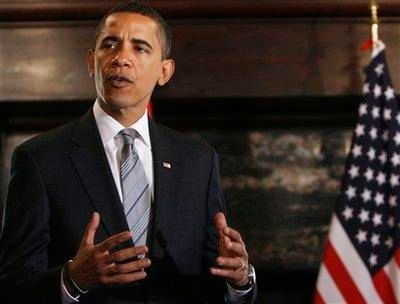 President-elect Barack Obama has lunch with Washington Mayor Adrian Fenty at Ben's Chili Bowl in Washington, January 10, 2009 to discuss a resolution to the Israel-Gaza Conflict (Jim Young/Reuters) Mon Jan 12, 7:12 PM ET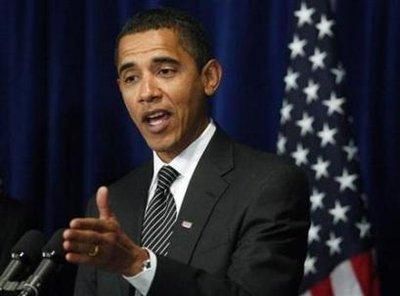 (Jim Young/Reuters)

to speak up against the bombardment.
Actor Paul Kaye, whose mother-in-law was killed in a Hamas rocket attack, told the BBC he had experienced the situation from an Israeli point of view.
"It's terrifying," he said. "My wife was trapped in a supermarket in a rocket attack. I was with my sons in Ashkelon station, holding them, waiting for a rocket to land and shutting my eyes thinking 'is this it?'
"So I think it's important to remember that mothers fleeing rocket attacks holding their children have the same fear on both sides of the border
"The minimum is to treat these [injured] people, to feed these people, give them water, and keep them in a safe place" Katarina Ritz ICRC's head of mission in Jerusalem
NO Where To Hide........No Where to Run........
soon to be at your local cinema, and on DVD for the world to see.....
Hamas, Israel separately announce ceasefire
http://tvnz.co.nz/world-news/hamas-2446174
Hamas said it would cease fire immediately along with its Islamist allies in the Gaza Strip and give Israel, which already declared a unilateral truce, a week to pull its troops out of the territory.
A spokesman for Israeli Prime Minister Ehud Olmert said in response: "We'll play this day by day. We'll see how this goes. We want to leave Gaza. We'll do so as soon as we can."
Troops and tanks had streamed back over the border since dawn and the army later confirmed it had begun withdrawing after a three-week war in which 10 Israeli soldiers and over 1,300 Palestinians were killed. Three Israeli civilians also died.
Click here for more on this of this story
Israel begins to withdraw from Gaza
http://uk.news.yahoo.com/4/20090118/twl-israel-begins-to-withdraw-from-gaza-41f21e0.html
Israel has begun to withdraw its armed forces from the Gaza Strip, a military source has said.
"I can confirm that a gradual withdrawal of our forces is under way," the source said, refusing to elaborate on when the pullback might be completed.
Palestinian militant group Hamas has announced a ceasefire with Israel, giving the Jewish state one week to pull troops out of the Gaza strip.
It comes hours after the Israeli leaders voted to halt the offensive in region that has killed nearly 1,200 people.
A spokesman for Israeli Prime Minister Ehud Olmert said earlier that if a ceasefire held in the Hamas-ruled enclave, Israel could start the process of withdrawing its forces.
A Hamas official in Cairo, Ayman Taha, said: "Hamas and the factions announce a ceasefire in Gaza starting immediately and give Israel a week to withdraw."
The Islamist group said previously it would not stop its attacks as long as Israeli soldiers remained in the Gaza Strip.
Mr Taha said Hamas was demanding the opening of all Gaza border crossings for the entry of "all materials, food, goods and basic needs".
Meanwhile, Prime Minister Gordon Brown has touched down in the Middle East for an international summit on the crisis.
International leaders are holding a summit at the Egyptian Red Sea resort of Sharm el Sheikh which is to be co-chaired by Egyptian President Hosni Mubarak and French President Nicolas Sarkozy.
Also attending are United Nations Secretary General Ban Ki-moon and senior politicians from Germany, Italy, Spain, Turkey and Jordan.
As he arrived in Egypt, Mr Brown announced an additional £20 million of British humanitarian aid and called for renewed efforts to find a lasting peace in the region.
In an apparent criticism of the scale of the Israeli response to Hamas rocket attacks, Mr Brown said "too many" innocent people had died in the 22-day assault on Gaza.
Mr Brown said the violence in Gaza must not halt the search for a path to peace, but should spur the international community on in its efforts to establish a sustainable two-state solution.
"This conflict has once again demonstrated the urgent need to forge a longer term settlement which gives security to both Israelis and Palestinians," he said.

The most miserable day ever
Misery experts have calculated that today, 19 January 2009, is the most depressing day of all time.
» Why?
Trial seeks blindness cure
A new treatment that could cure certain types of blindness is to be trialled in Britain, it has been announced. » More
More wild weather coming
Wintry storms are predicted across the UK this week, with strong winds and the chance of snow showers. » Where?

Stars joined by vast crowds to welcome Obama to Washington
HUNDREDS OF thousands of people gathered at the Lincoln Memorial in Washington last night for the opening event of Barack Obama's presidential inauguration, a star-studded concert celebrating national unity in diversity.
Bono, Beyonce, Jamie Foxx and Tom Hanks were among the artists who performed songs and read texts on the theme "We Are One".
The vast crowd, which stretched from the memorial around the giant reflecting pool and beyond the Washington Monument, greeted Mr Obama and his wife Michelle with a great cheer as they descended the steps below the statue of Lincoln.
The president-elect and his wife joined their daughters Sasha and Malia behind a screen of protective glass as the concert began. Mr Obama told the crowd that they reflected the diversity of the coalition that drove his election campaign. "As I prepare to assume the presidency, yours are the voices I will take with me every day I walk into that Oval Office – the voices of men and women who have different stories but hold common hopes; who ask only for what was promised us as Americans – that we might make of our lives what we will and see our children climb higher than we did." Bruce Springsteen was the first musician on stage, singing The RisingA Change is Gonna Come and Mary J Blige's version of Lean on Me , which had the future first lady singing along. The crowd erupted later when Will.i.am, Herbie Hancock and Sheryl Crow came together to perform Bob Marley's One Love and when country star Garth Brooks sang American Pie . Vice-president-elect Joe Biden delivered an impassioned speech about the dignity of work, pointing out the great memorials of Washington, which were "all built, stone by stone, by American men and women". Authorities in Washington are expecting between up to two million people for the extended inauguration weekend, despite forecasts for snow. Commuter trains into Washington were packed and traffic was congested by mid-morning yesterday as crowds poured in through security checkpoints. Earlier, the president-elect and Mr Biden laid a wreath at the tomb of the unknown soldier at Arlington Cemetery before Mr and Mrs Obama attended church. , backed by a red-robed gospel choir. Addressing Mr Obama, Bono said: "It's not just an American dream: it's an Irish dream, a European dream, an African dream, an Israeli dream, an Irish dream. What a thrill for four Irish boys from the northside of Dublin to honour you, sir."Fox drew laughter when he lapsed into an impersonation of Mr Obama, quoting the president-elect's election night remarks: "If there's anyone who still doubts that America is not a place where all things are possible, tonight is your answer." Among the musical highlights were a duet featuring Bettye LaVette and Jon Bon Jovi singing

http://www.irishtimes.com/newspaper/frontpage/2009/0119/1232059659857.html
PM hails 'path to Mideast peace'
Press Assoc. -
Prime Minister Gordon Brown said he could see a "clear path to peace" in the Middle East in the wake of the ceasefires declared by both sides in the Gaza conflict. More »
Extra £300bn To Help Banks
SkyNews -
The government is to cover Britain's banks to the tune of £300bn in insurance policies in an attempt to get them lending again. More »